Raspi-Config new functions
The configuration tool of your Raspberry Pi got a new update with some new functions. Here is a screenshot: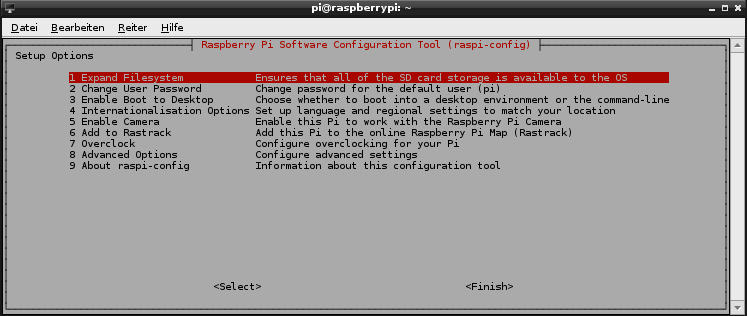 Camera
Since some time there is the new camera board available for your Raspberry Pi. With this, there is a new option at the settings tool, where you can enable the camera board.
Rastrack
Rastrack is a nice project where you can register your Pi. All registered Pis are displayed at a map. You can watch your local area to find other Pis in your area. That's all you can do. I've registered all my Pis 😉
(Visited 384 times, 1 visits today)