Raspberry Pi – Soccer Manager
As told before I show you the first game, that can be installed with the packet manager of your Raspberry Pi. This is for all soccer fans out there who want to manager their own club an win the league and cups.
bygfoot
bygfoot is an Open Source soccer manager which has a big database of leagues and teams. This is the first soccer manager that also has the Austrian Landesliga (the 4. division) to play. So only for Austia, there are over 200 playable teams. Germany for example has over 300 teams. So it is nearly impossible, that a soccer fan does not find his prefered team to play.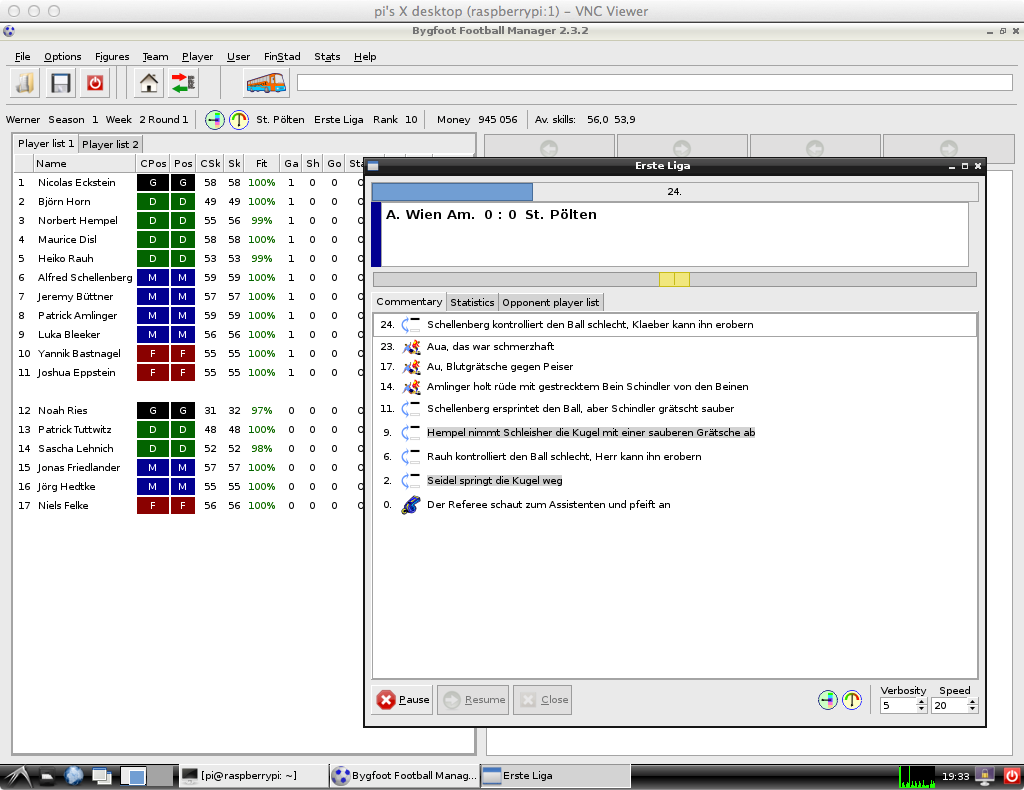 Installation
The Installation is quite simple. You only have to use the packet manager:
sudo apt-get install bygfoot
You can find the game in your games directory:
cd /usr/games
On you graphical system you will also find an icon in your start menu. At the first start of the game, the needed data will be copied into your home directory. After that, all saved games are stored in you home directory.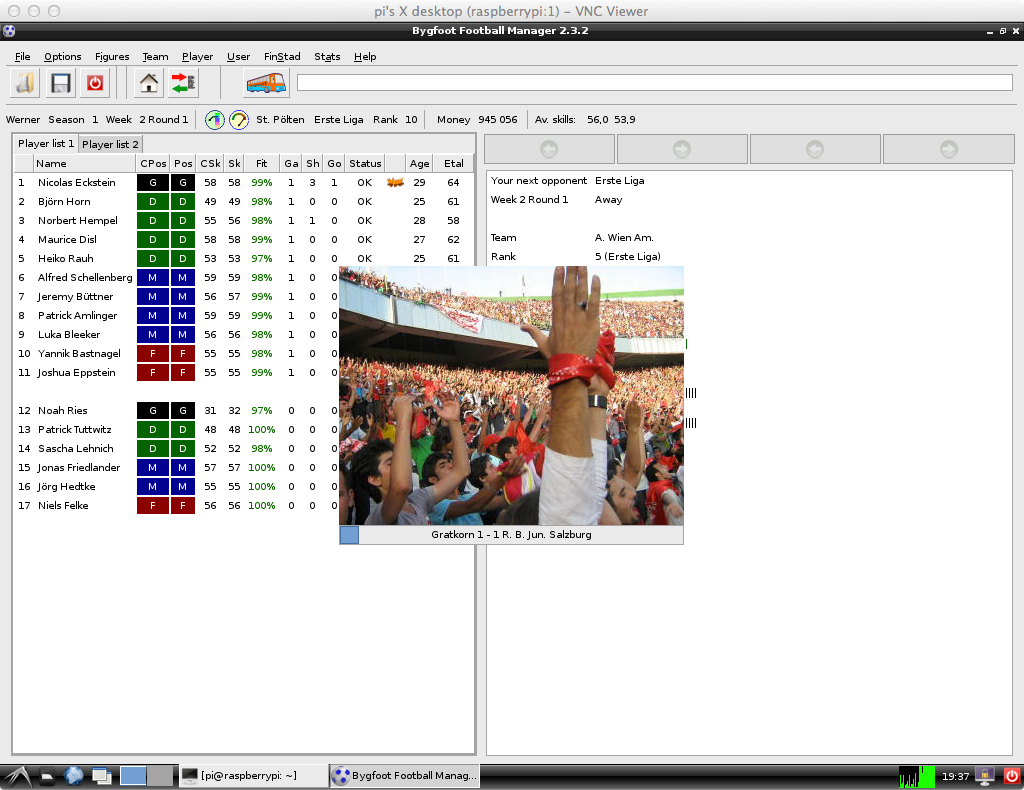 Rating
The highlight of the game is the huge number of playable teams and players. This is also a big problem for your Pi! Games are processed for all leagues and this is very slow on your Pi. The game itself lacks of functions. There are only a few things you can do: get a sponsor, train your players, set tactics and formation for the next game, look for players on the transfer list. Other soccer managers support much more!
If you a fan of a huge database and really good leagues then you are right! You can start you career at the lowest division and try to get your team to the top! The only thing you need is patience, when the other games are simulated and processed. I personally do my things and let the Pi process the things over night.
Alternatives
I have not found any Open Source alternatives for this game.
(Visited 978 times, 1 visits today)