Raspberry Pi – Risk
Risk is a very popular board game. It is not a surprise, that there are already many PC games most of them with the name risk. There is also a very good Open Source version available. This version is quite good, it can also be played on Raspberry Pi. The name of this Open Source version is Domination.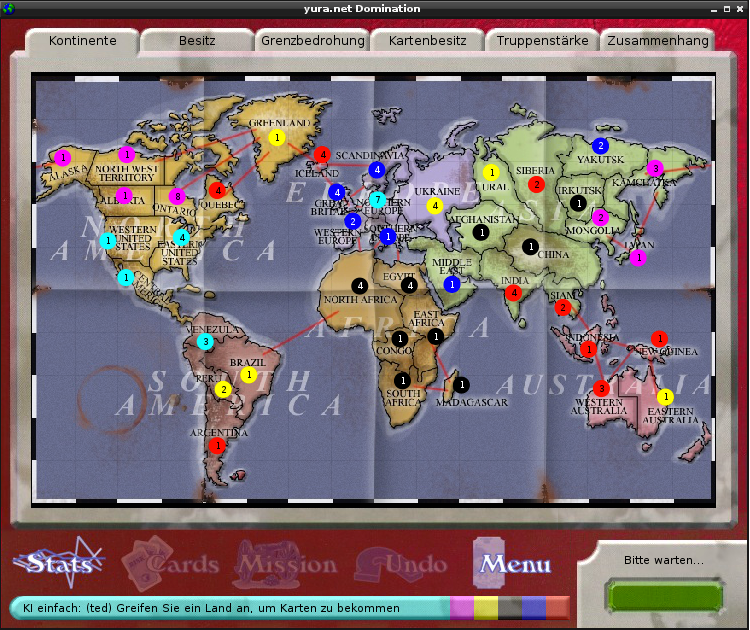 Installation
The installation is easy. You can not use the packet manager, instead you can download the game directly from sourceforge with this command:
wget "http://sourceforge.net/projects/domination/files/Domination/1.1.1.4/Domination_install_1.1.1.4.jar"
As you can see, the game is made with Java (it is a jar archive). This jar is a installer which can be run OS independent. You can run this file by console with the following command:
java -jar Domination_install_1.1.1.4.jar
On your Raspberry Pi, the installation lasts some moments, but is really easy to follow. You only have to follow the instructions by the installer. If the install was successful, you may find a link to the game in your starting menu. There is also a link to the map editor. Yes, you can create your own risk maps!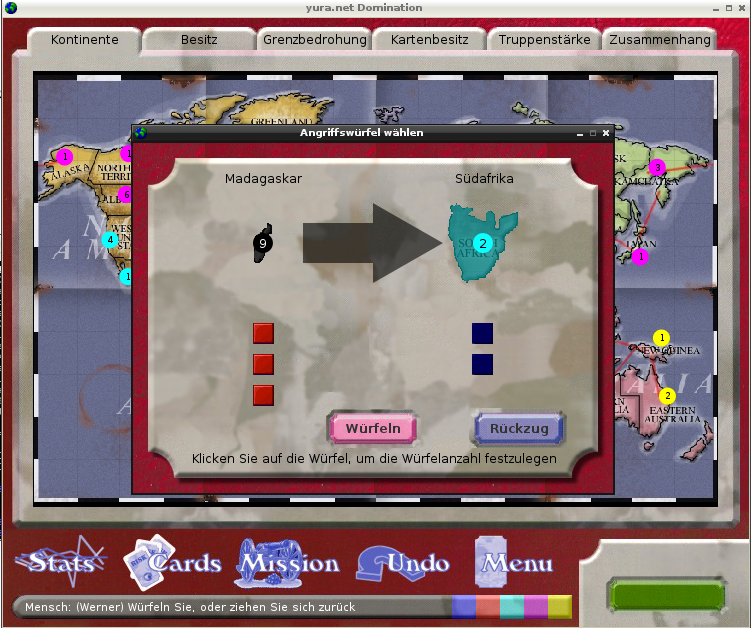 Conclusion
The game is as simple as the board game. It can be played in hot seat mode with multiple human players on one Pi. Additionally there can be configured bots. The bots are clever, so the game never gets boring. There are many different maps and settings available and with the map editor you can also be creative and build your own map.
The computation of combats is really good, you can see a animated dice roll. It has a very good usability, you can see all information on screen and it is obvious how the combat finishes. Many risk games, also many commercial ones do not have as good user interfaces.
The last thing to point out is the multiplayer mode. You can play online or in LAN. It is possible to create your own Domination server and host it or to join other games. Maybe a good idea for the next LAN party? Domination is an Open Source game, that is better than most commercial risk games.
(Visited 1.120 times, 1 visits today)