Raspberry Pi – The Settlers of Catan
The Settlers of Catan is a very successful board game and was also honored with the best game of the year award. Currently there are many extensions available and also different editions. There was also a PC game available. There is also an Open Source version, that can be installed on Raspberry Pi. The Open Source version is called Pioneers.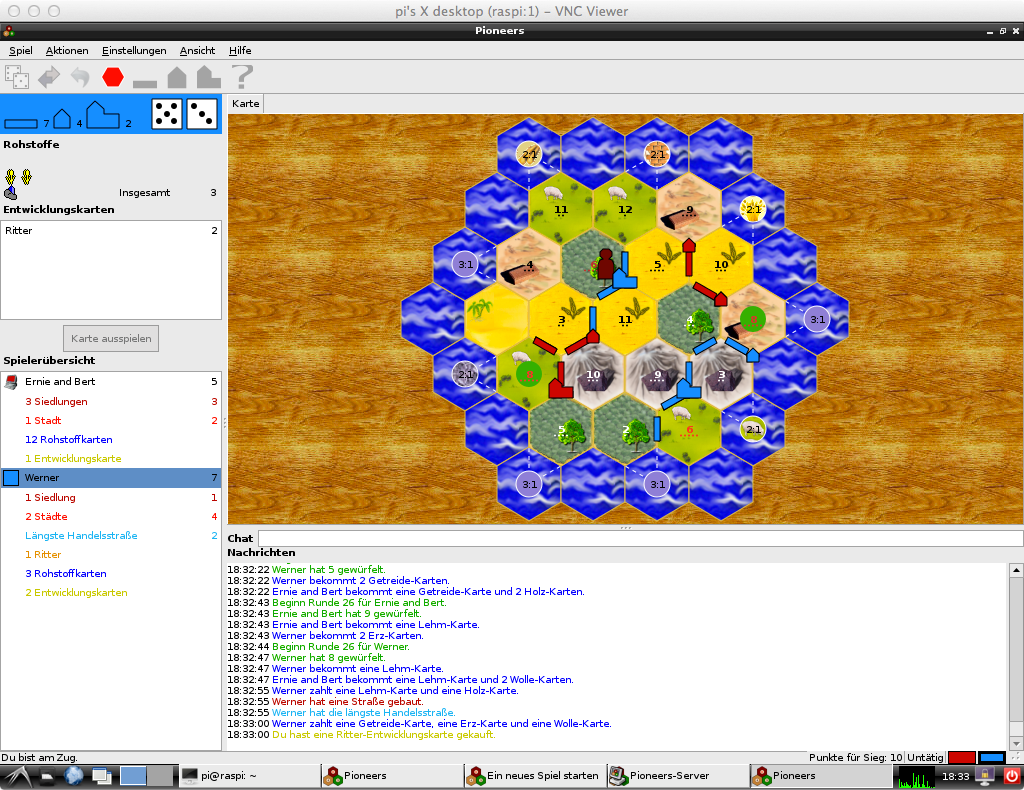 Installation
The installation is as simple as it can be. Just print this command into your terminal:
sudo apt-get install pioneers
You can start the game with the command 'pioneers' or from your starting menu.
The Game
If you start the game you may be overwhelmed by the huge number of possible settings. The game is simple, but with all extensions and all game mechanics configurable it looks complicated. If you don't know how to play, just start the game and play the standard version. If you already know it, you will be lucky, that you have so many options. You can customize the game for your needs.
The game can be played on network with your friends or on a public server. You can also create your own local server or you can play local against AI opponents.
The game runs smooth on Raspberry Pi and it is really fun to play against the AI which is sometimes really clever. The rounds are computed very fast. Someone rolled the dices and your have the materials in your warehouse. Normally this happens really fast. If you don't get it, you can look at a log with all needed information. The log can also be used as chat. The exchange of goods is really good because it works fast and clearly.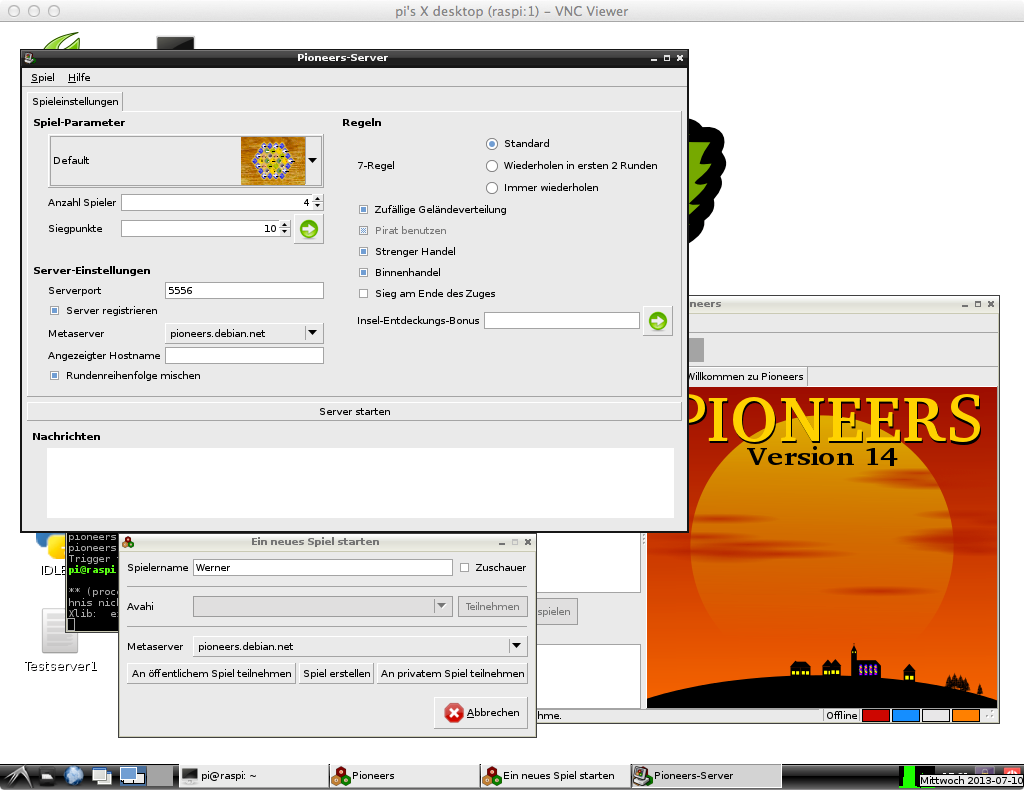 Conclusion
The Open Source version is good. Sometimes better than commercial PC games of "The Settlers of Catan". The game runs fast and you can find all needed information. The game lacks animations and graphics, but it is fully customizable and is really good programmed.
(Visited 1.290 times, 1 visits today)