Raspberry Pi Store
The Raspberry Pi has now his own store. You can find it here. At the moment there are only some few apps available, but the number of apps is betting bigger nearly every week.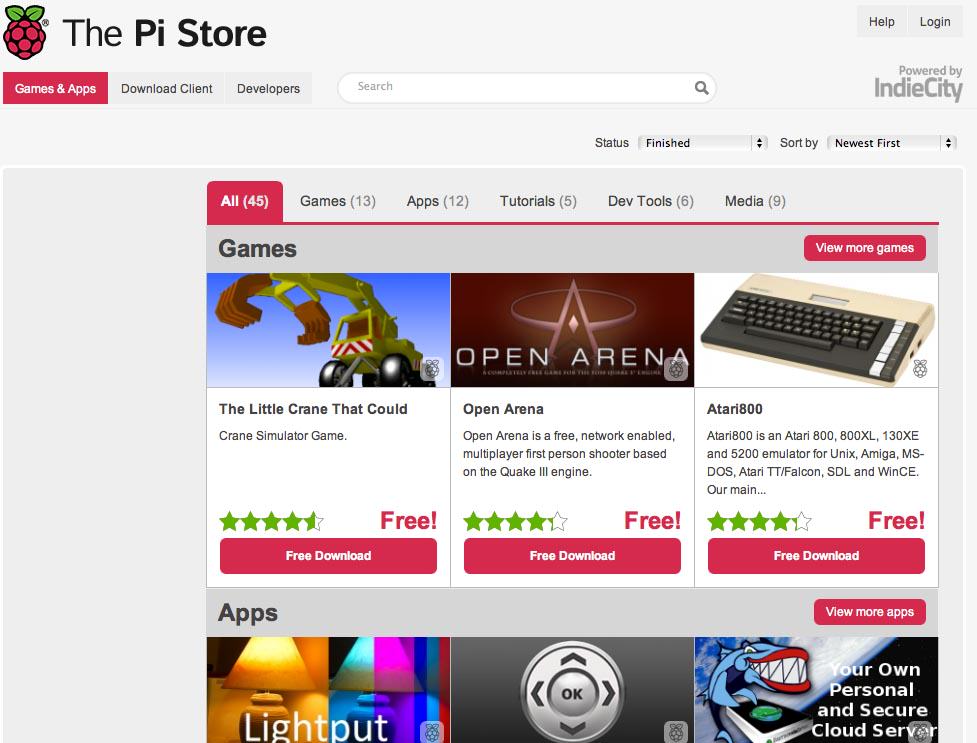 Installation
You can install the store with your packet management tool:
sudo

apt

-

get

install

pistore
On your graphical interface you can find now an icon for the store. There you should register and then you can start downloading.
Games
For now this is the category with the most entries. It seems that it was easy to convert existing games to the Raspberry Pi. My favorites are:
OpenArena
A first person shooter with the Quake 3 engine.
FreeCiv
An OpenSource version from the well known Civilization 2.
OpenTTD
A Transport Manager like Transport Tycoon.
Apps
At the Apps section my two favorites are:
LibreOffice
A free office solution, which is currently supported by the most Linux distributions.
CodeBlocks
A free IDE to program for example C++.
So try it and get the best programs for your pi.
(Visited 375 times, 1 visits today)