Raspberry Pi
this monday I got my Raspberry Pi Model B 512 MB RAM.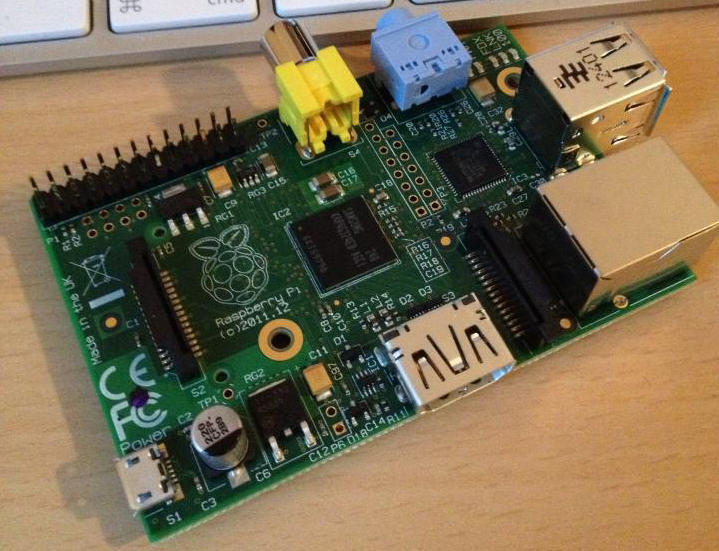 This incredible small computer was packed into a box that looks like a cardboard box for cards. The Raspberry itself is as big as a credit card.
additional hardware
If you want to run your Raspberry, you need the following additional hardware:
a micro USB cable and power supply
keyboard an a mouse
a HDMI cable and a screen or TV
SD card
That sounds a lot, but I think nearly everyone has this things at home today.
Installation
The first thing you need is an operating system. For this go to the official homepage. There you can find a system called Raspbian Linux. This is only a debian system optimized for our Raspberry PI. With a tool that you can find also on the homepage you can copy the Raspbian image to a SD card. I have tested this with a 2 GB SD Card and a 32 GB micro SD card with an adapter.
After some minutes, the installation completes. Now we simply have to stick the card into the card reader of the Raspberry. At the first boot, you can change the size of the partition to use the whole SD card. Also you can choose to boot the graphical system by default. I did this and restart it.
First impression
My first impression is a good one. The way from the box out to a running system is much easier as expected. There was nothing really complicated and everything worked fine. Even the graphical system worked fluently. And this with a 700 MHz CPU. Now its time for some experiments.
(Visited 120 times, 1 visits today)